OUR STORY
Deliciae is a Pâtisserie brand, grown out of Bunty Mahajan's passion for baking. Born in 2004 as a café at Out of the Blue, we specialise in Gourmet, Wedding & Custom Cakes & Desserts.
From baking for friends & family, to serving the top families of the city, Bunty Mahajan brings with her over 16 years of patisserie experience & is the backbone of the brand.
Popularly renowned for our seasonal fruit specials, our cakes represent classic, sumptuous flavours & perfectly cater to the Indian palate. They're a modern take on old school, home baked desserts.
Deliciae is now one of the most reputed Pâtisserie brands in Mumbai, winning the Times Food Awards for the Best Patisserie in Mumbai 2020 & the Best Patisserie for Delivery in 2021.
ABOUT BUNTY MAHAJAN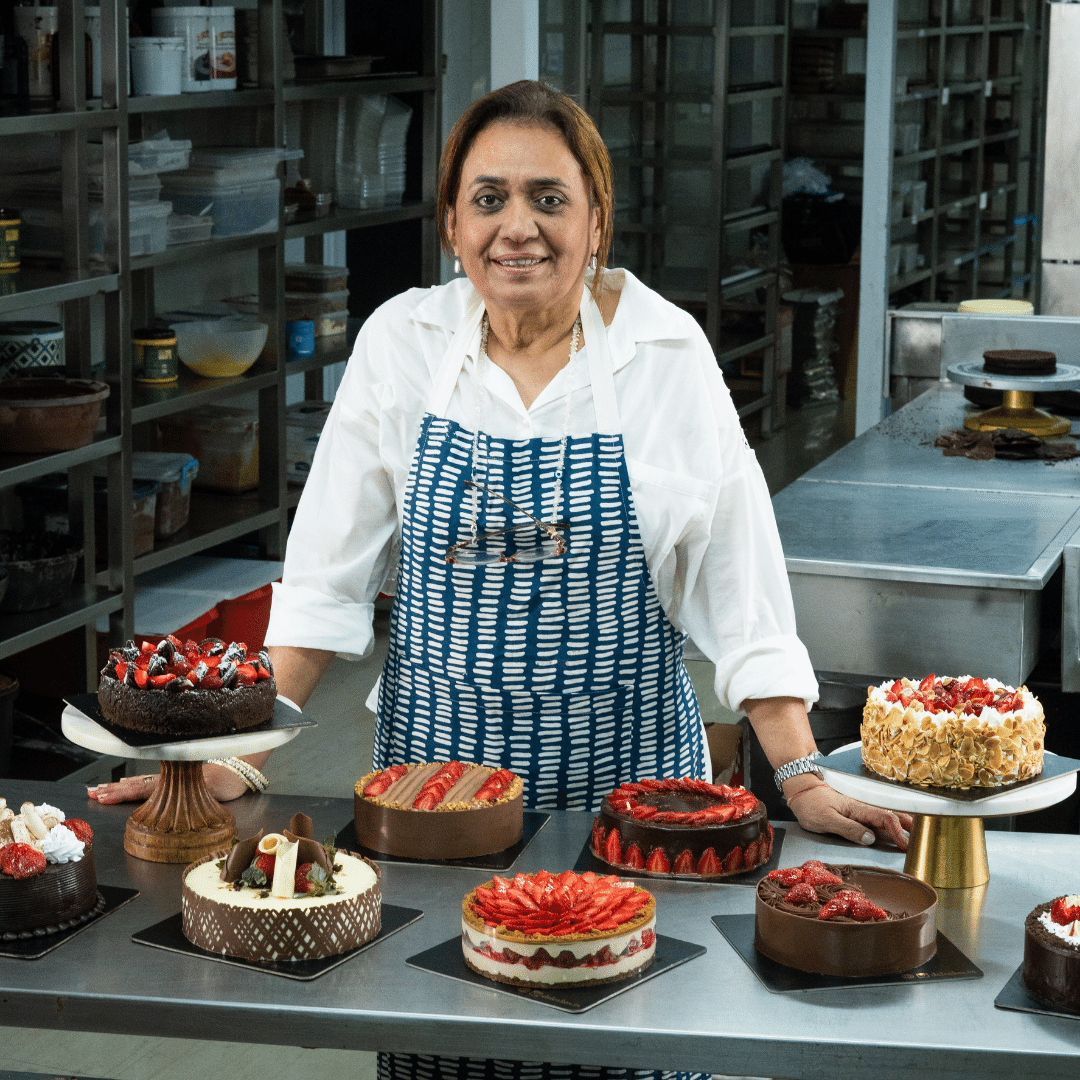 From a very young age, I was always drawn towards anything that had to do with dessert. I dreamed of having my very own patisserie in the very initial years of baking from home & finally realised this dream in 2004 with the birth of Deliciae at Out of the Blue.
The highlights of my learning experiences have been training at Le Cordon Bleu, Paris & London & training with a German Pastry Chef at London's No. 1 Patisserie, Bachmans
Today, for me, Deliciae stands for top of the line confectionery. It has the distinctive touch of a rustic home bakery but with a modern look & presentation.
I hope my passion for baking comes through stronger in every creation.